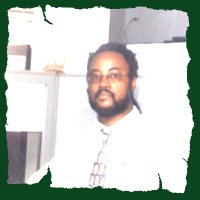 Rodney Grant has been Executive Director of PCW since 1987. During this period he has tirelessly overseen the transformation of PCW from a community cultural group with a "social heart" to a multi-faceted vibrant organisation that is the model for community organisations throughout the region.
In addition to his position as Executive Director of PCW, Rodney also finds the time to carry out many other duties, with other government and non-government agencies, some of which include:-Executive Director- Pinelands Development Council; Coordinator- Fusion Secretariat (Regional Organisation); Member of Advisory Committee- Ministry of Education, Youth Affairs & Culture (Barbados); World Commissioner at the Institute for Leadership at York University (Canada)with special focus on UN activities; Member of Steering Committee within Ministry of the Environment (Barbados); Director- St. Michael South East Emergency Organisation; Vice President, Caribbean Association of Social Policy Practitioners; Special Advisor- Ministry of Social Transformation.(Barbados).
On the cultural side, Rodney has been the artistic director for countless PCW and other local productions. His focus resonates in the detailed set design, which reflects his vigilance (and that of the group) to constantly enlighten his audience, making each piece that he has directed different, refreshing and relevant to the times.
Rodney is a very hands-on Executive Director as is evidenced by the fact that he is also lead drummer for the performing troupe.
---